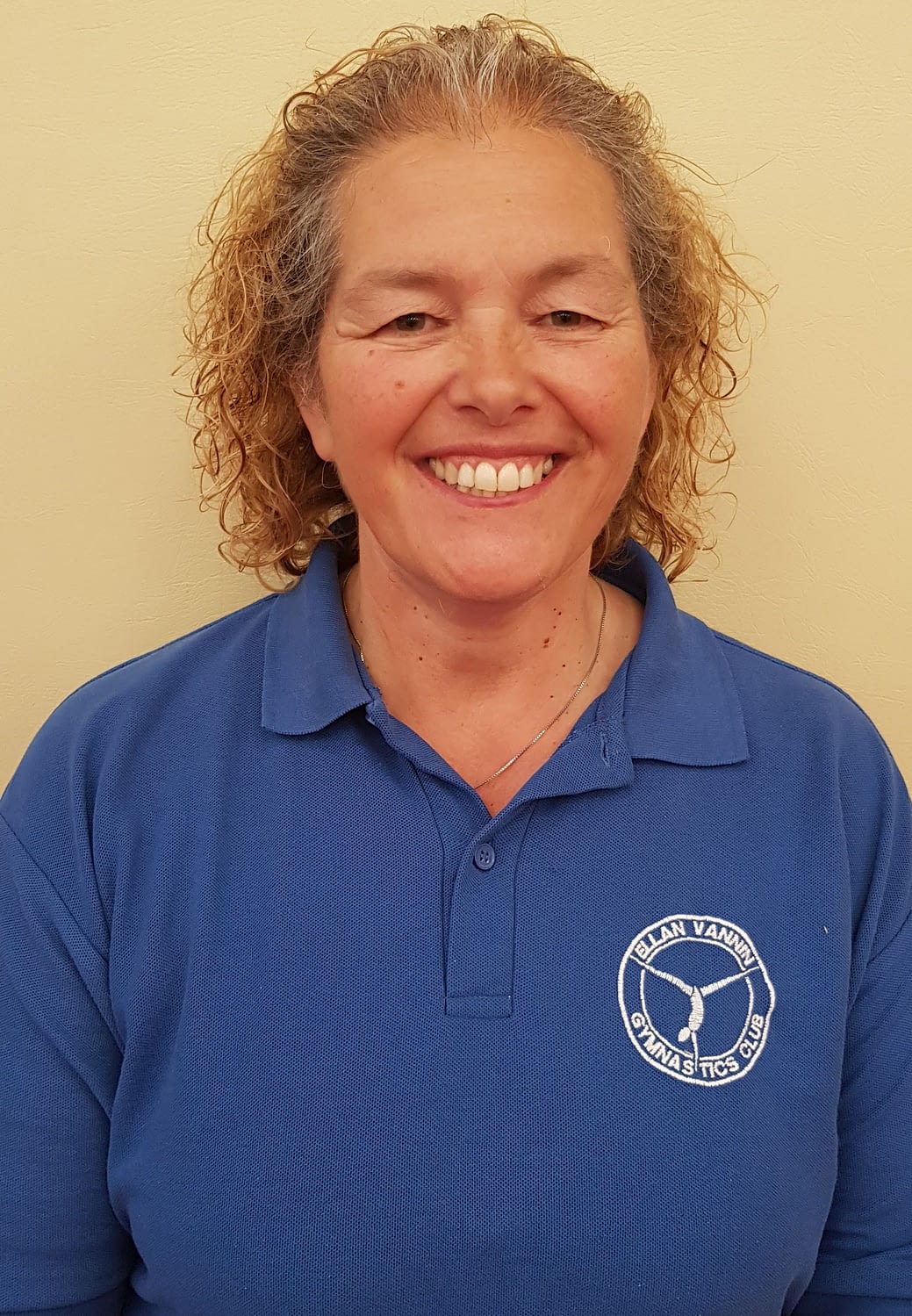 Helen (Head Coach)
Helen has been at the club for many years and has dedicated so much time and effort into making the club you see today, fantastic. Helen shows great patience which is key for any coach and is able to work with gymnasts so they can overcome obstacles and achieve well. She is a highly qualified coach and with this experience, she has been able to impart her knowledge onto up and coming coaches to help with their own continuing development. Helen has had many successes within the sport; coaching gymnasts that have competed at the Island Games and other National Competitions.​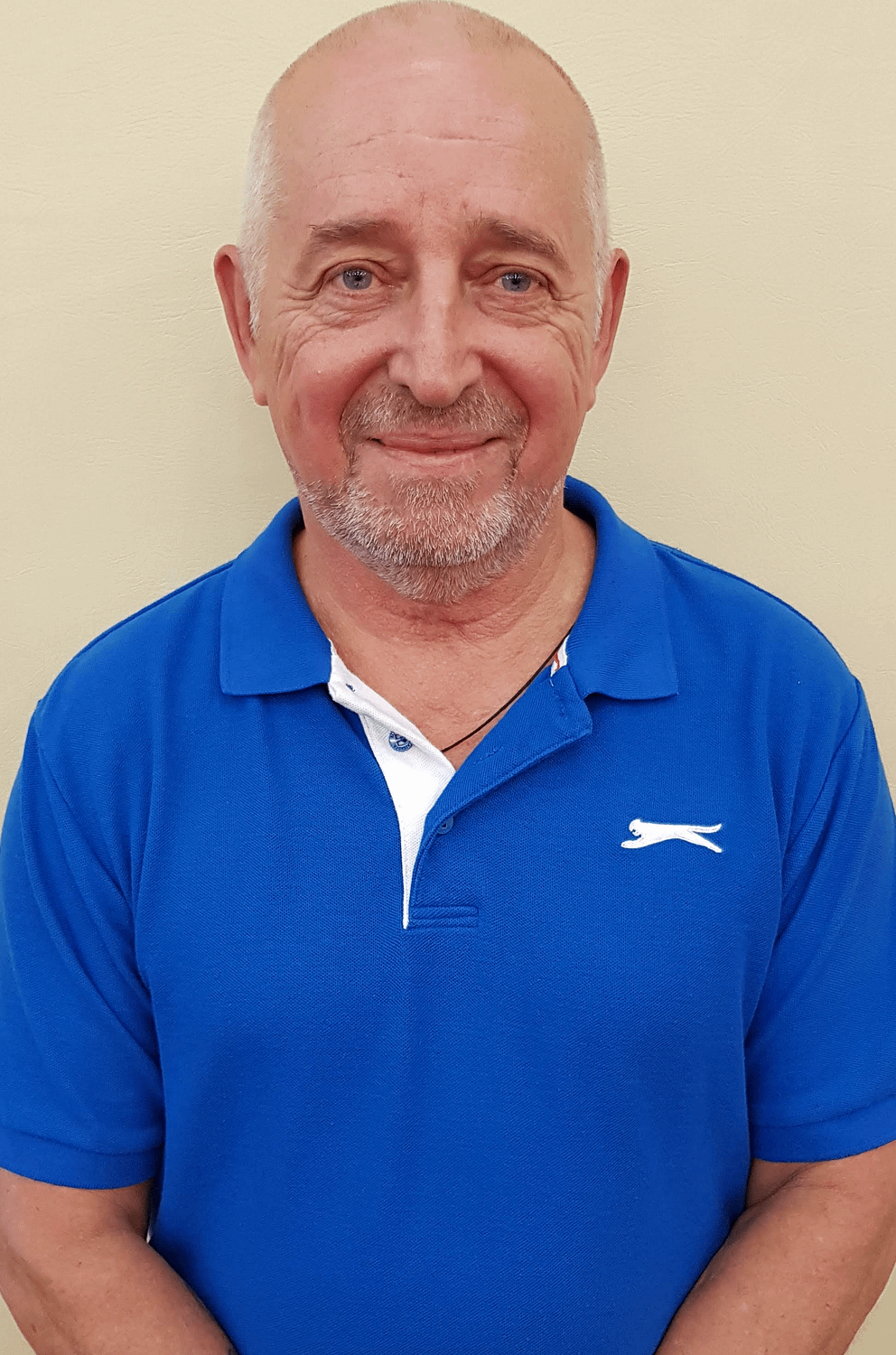 Valery (Women's Artistic) (L5)
Valery joined our busy gym club many years ago and has achieved great results for the Island having his gymnasts compete as high as the Common Wealth Games. Valery used to coach in Russia where he gained invaluable skills and took this to the UK years later. Valery continued to show a fantastic coaching ability, developing gymnasts so well that they were chosen to be on the very difficult British Squads. Valery has the highest qualification in Women's Artistic; this great depth of knowledge helps other coaches around the gym, producing higher standards of our Artistic programme.
Emma (Pre-School, Development and Disability)
Emma is a fantastic coach who has been in the sport of gymnastics almost her entire life. Emma was a gymnast herself which helps to understand the gymnasts she coaches. Emma is always looking for ways to improve her own coaching knowledge and has attending many courses to help with this. Emma has a great understanding of the fundamentals and what needs to be done at a young age, as such, those that come from her pre-school classes are well-placed and suitable for their ability. Due to Emma's kind and caring nature, all the gymnasts she coaches look up to her and always show respect.
Kayleigh (General Gymnastics)
Kayleigh has been a member of the club from almost the start when the facility was opened. Kayleigh has shown full dedication to the gym club, after stopping being a gymnast herself, she has become a great asset to the club. Kayleigh started coaching quite young, so has had many years of experience that has changed and adapted over time to suit the ever-changing rules in gymnastics. Kayleigh has great organisational skills that allow all of her gymnasts to know what is expected of them. Kayleigh has started looking more into the Artistic gymnastics side of the gym, showing her wide-range of skills as a coach.
Stacey (Women's Artistic) (L4)
Stacey has been a member of the EVGC family for 17 years. Stacey started her gymnastics journey in one of the sessions ran in a school and quickly joined the main gym in Douglas later in her first year. She was a competitive gymnast until she was 18; with her greatest achievement competing at the Island Games for the Isle of Man; medalling on floor in the Individual competitions. Stacey has completed her first part of her level 4 exam and has officially achieved her Level 4 theory result; she is now a qualified Level 4 coach, both in theory and practical exams. Stacey is continually building her knowledge to make her gymnasts gain the necessary requirements for competitions and new skills.
Jenny (Development of Women's Artistic)
Jenny is another one of our longest members of EVGC. Jenny was a gymnast herself training before the facility was officially opened. Jenny has been a key part of developing younger gymnasts and supplying them with the correct basics and starting skills, so that they can progress quickly and effectively. The club has some advanced gymnasts that have been coached by Jenny at an early age which again shows her effectiveness as a coach. Jenny is a very supportive coach and creates a happy but hard-working environment for her gymnasts. Jenny is highly qualified women's artistic coach and we excited to have her back coaching!
Lucy (Women's Artistic)
Lucy is one of our newest coaches, but has been at club a very long time. We scouted Lucy whilst she was still training herself, and since then she has fully committed to a group of her own. Lucy settled into her coaching role really well, listening to the advice and demonstrations of others but still bringing her own knowledge forward into her coaching. Lucy has a great deal of patience which is key for any situation, and concentrating on basics within her group, Lucy has done a superb job, allowing her gymnasts to improve but enjoy gymnastics. Lucy has been a fantastic member of the EVGC team and we are proud to say Lucy has done amazing her exams, so much so that she is bound for Lancaster University. We wish her luck and will certainly miss her!
Fiona (General Gymnastics)
Fiona is another long-term member of the club, joining initially in the old facility and then staying with the club to watch it grow into what we see today. Fiona has a huge range of skills, where she has qualifications in pre-school and spent many years coaching this specific age. She has also coached development gymnasts who has gone onto to compete in the Island Games. Fiona took a couple of years away from the club to focus on family but I think we have finally convinced her to stay and impart her knowledge on more children. She has a wonderful personality which is calm and encouraging to all children. Fiona is extremely important to the club, helping immensely covering parties to ensure our club is maintained well.
Abbey (Women's Artistic/General)
Abbey has been at the club for many years. She has been a fully dedicated member of the club and has progressed well through the years. Abbey has taken on various challenges, experiences artistic and general gymnastics. Abbey has successfully gained a qualification in Women's Artistic gymnastics Level 1 and is continuing to develop her coaching knowledge. Abbey is currently at University, however she still comes back and visits the gym, helping if needed.
Kerry (Assistant General Gymnastics)
Kerry has been an asset to our gym for so many years where she is continuing to develop her gymnast knowledge through helping and assisting with Pre-School and General Gymnastics - her main focus. Kerry, herself still trains which brings even more knowledge to her coaching career. Kerry is a coach who is loved by those she teaches and is relatable to other gymnasts, offering her guidance and knowledge. We are looking forward to Kerry starting her coaching courses in time to come.
Dave (Men's Coach)
Dave has been with EVGC for a number of years and has shown true loyalty and dedication to the gym over the years. Dave has been a vital member of the club, helping wherever needed and helping to ensure our club can run smoothly. Dave has good knowledge about skills and likes to join in himself, especially during conditioning to show the younger boys how it is really done. Dave now has his own groups which run on a Thursday and appear to be thriving in this fun environment.
Mia (Assistant General/Artistic Coach)
Mia is our most recent coach to join our ever-growing team. She has already shown dedication to the gym by exhibiting readiness and a fantastic attitude to feedback and growth as a coach. Mia has been thrown in to coach a wide range of abilities and levels, quickly enhancing her ability to respond to a variety of children.
Without these people, we would not be able to connect with you all and our club would not run smoothly. These lovely ladies help maintain the groups in the gym, the timings and any queries you have! They are wonderful and kind to even just have a chat.
From Left to Right:
Tina, Tanya